From black-tie, red-rose to classy-casual, creative-cool, Casino-Rose delivers a perfect combination of laid back classics and lounge style dance hits carefully selected to enhance the ambiance of receptions, cocktail hours, and special occasions at restaurants, select nightclubs, and private events. Formed by pianist Mark Casino-Brown and Vocalist Buffy Rose, the duo integrates live looping to create a full sound while maintaining a comfortable volume. 
This stylized duo mixes jazzed-up versions of your favorite pop, rock, and dance hits with classics from Chaka Khan to Elton John, show tunes from Peggy Lee to Nancy Sinatra, and Smooth Jazz from Sade to Natalie Cole!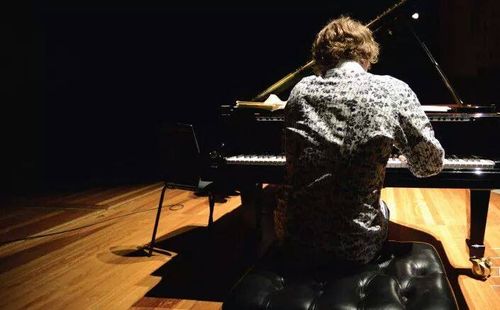 As a classically trained pianist with a background in advanced music theory and a singer/songwriter in his own right, Mark's versatile style enables him to play everything from TV theme songs to standards to rock, pop, and dance tunes by ear or by the book! 
Hailing from Detroit, Mark has been playing in bands since high school.  He appears in 80's tribute band, Stereotomy as well as various solo and duo projects when he's not running, swimming, or saving the world one neuron at a time!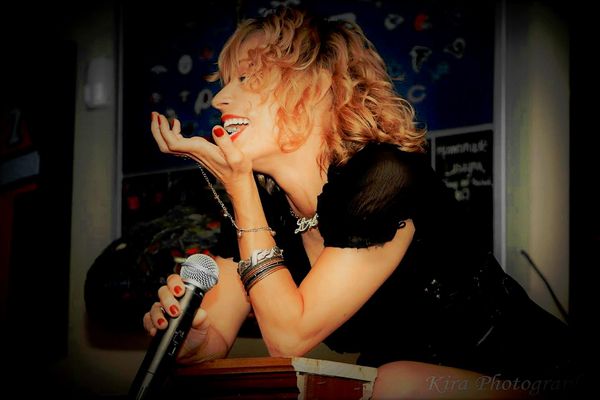 Singer / Dancer Buffy Rose brings over 20 years of experience performing with original and cover bands in Texas, DC, Florida, and Ukraine.  As a trained dancer, she's at home on any stage adding natural movement and authentic expression to every performance. 
 "I love the fact that we can get creative with our repertoire, playing with cabaret and jazzy vocals on songs like Crazy Train and Lovesong, and then turning around and honoring classics like Route 66 and Smooth Operator.  Mix it up with show tunes like Big Spender and it's a bit theatrical...audiences can't help but have fun with us."
SONG LIST BY TITLE
| | |
| --- | --- |
| Song Title | Artist |
| Ain't Nobody           | Chaka Khan |
| All of Me | John Legend |
| Baby I Love Your Way | Peter Frampton |
| Benny and The Jetts | Elton John |
| Big Spender | Shirley Bassey |
| Blackhole Sun | Soundgarden (PMJ) |
| Breakfast at Tiffany's | Deep Blue Something |
| Call Me | Blondie |
| Calling You | Jevetta Steele |
| Can't Get You Outta My Head | Kylie Minogue |
| Crazy Train | Ozzy (Post Modern Jukebox) |
| Dancing Days | Led Zeppelin (STP) |
| Don't Know Why | Norah Jones |
| Don't You Forget About Me | Simply Red |
| Faithfully | Journey |
| Fever | Peggy Lee |
| Fly Me To the Moon | Frank Sinatra |
| Give Me One Reason | Tracy Chapman |
| Heaven | Bryan Adams (DJ Sammy) |
| Hey Pretty | Poe |
| I Melt with You | Modern English |
| I'm Yours | Jason Mraz |
| If I Ain't Got You | Alicia Keys |
| Lights | Ellie Goulding |
| Love Potion No. 9 | The Searchers |
| Lovesong | The Cure |
| Mary Janes Last Dance | Tom Petty |
| Mustang Sally | The Commitments |
| On the Radio | Donna Summer |
| Proud Mary | Tina Turner |
| Roadhouse Blues | The Doors |
| Route 66 | Natalie Cole |
| Say It Right | Nelly Furtado |
| Smooth Operator | Sade |
| Stand By Me | Ben E King |
| Sweet Dreams | The Eurythmics |
| Tainted Love | Soft Cell (Gloria Jones) |
| The One I Love | REM |
| These Boots Are Made For Walkin | Nancy Sinatra |
| Time After Time | Cyndi Lauper |
| What a Wonderful World | Sam Cooke |
| You Are | Lionel Richie |
| Zombie | The Cranberries |